Your chance to see Joy get grilled (and she can't talk back)!
Where:

Denver Metro Chamber of Commerce
1445 Market Street
5th Floor
Denver, CO 80202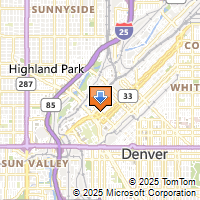 When:
Wednesday June 1, 2011 from 4:30 PM to 7:00 PM MDT
Dear Cleantech Industry Colleague,



Please join us on June 1 for the next CREED pitch practice program. We've moved the event from May 31 to June 1 to give an extra day between the Memorial Day holiday and the series.

We look forward to seeing you on June 1 at the Denver Metro Chamber of Commerce for this program.




Agenda

June 1, 2011




4:30 - 5:00

- Registration and Networking - refreshments will be provided


5:00 - 5:05- Opening Remarks - Marty Murphy, NREL


5:05 - 5:30

- Guest Speaker - David Moll, Founder & Managing Director, Infield Capital




5:30 - 6:30

- Cleantech Business Case/Pitch Presentations

and Critique

Business Case 1 - American Electric Vehicle, Chris Groesbeck, President and Director of Business Development

Business Case 2 - BiO2 Solutions, Loren Losh




Business Case 3 - Solar Panel Hosting, Joy Hughes, Founder




6:30 - 7:00

- Networking and Adjournment
About the Solar Panel Hosting Company:
Solar Panel Hosting offers a way for everyone to own solar panels in their community. People who have a shaded property, rent a home or apartment, or might move. As a pioneer Hosting Service Provider, SPH is bringing together solar subscribers, property owners, investors, and local solar professionals to build and manage distributed power plants everywhere. This independent company is dedicated to protecting key landscapes through ten
principles
of responsible solar development.